Custom Flower Arrangements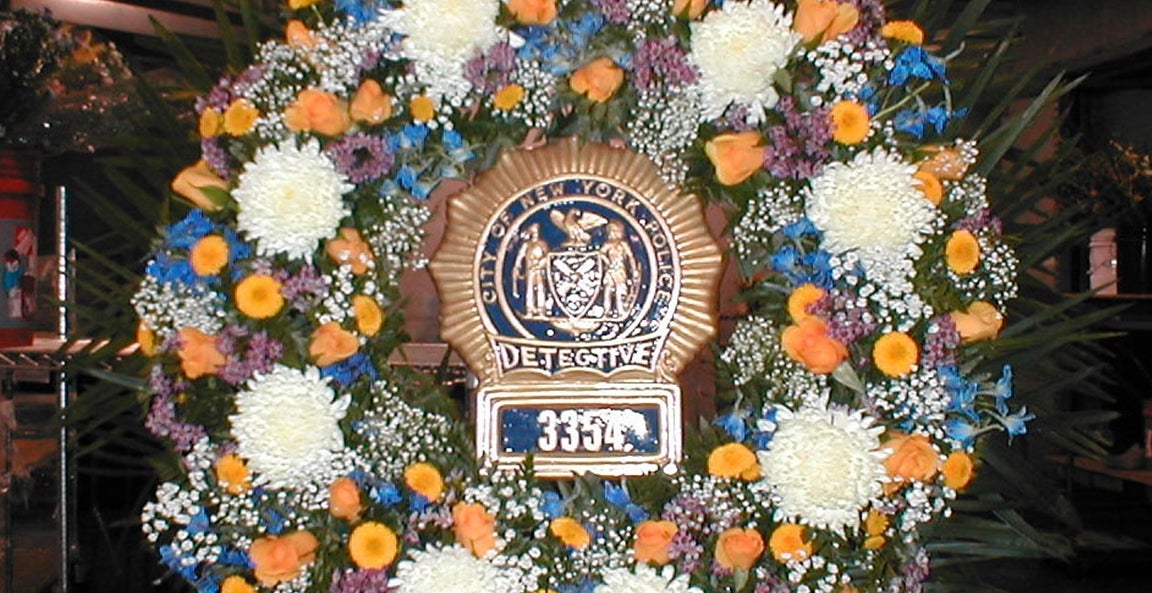 We understand that it can be very difficult to find a meaningful sympathy gift for someone you care about who is grieving the loss of another. Often, the most thoughtful way to show your concern and support is to celebrate the joys of a life well lived. Our expert designers can help you do that by creating a personalized floral tribute that will provide comfort as well as honor the memory of a cherished loved one.
These custom sympathy floral designs can reflect the hobbies, interests or passions of the person being remembered, such as:
A sports team logo
A police or firefighter shield
A musical instrument
A favorite food
A beloved animal
A hobby, such as gardening, sewing or playing cards

A favorite holiday or celebration
Fresh flowers and tasteful accents in a creative design make for an unforgettable tribute that will provide support in a uniquely personal way.
Call one of our dedicated Sympathy Advisors toll-free at 1-866-538-2259 to discuss creating a thoughtful custom floral arrangement that will add a personal touch and help lift the spirits of those in mourning.